---

A PETTY OFFICER AND A SWABBIE
by
Charles W. Paige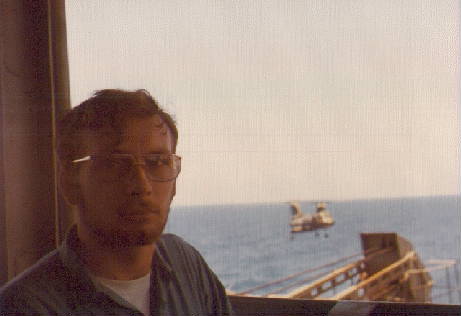 A memoir of my four years on active duty in the US Navy, 1968-1972.
Copyright 1992, 1998, 2004 Charles W. Paige
Switch to the frame version.
Before the uniform went on
From civilian slime to military acceptability
Into the pressure cooker
Singing Swabbies
Choir Prayer
Musical RCPO Moore (pix-45K)
Choir guide-ons (pix-44K)
Choir at Preble (pix-49K)
Choir of Strangers
Airport 1969
Basic Electricity/Electronics "P" School
Radioman "A" and "C" Schools
Hunter's Point Naval Shipyard and San Francisco
My very first carrier (pix-54K)
My second carrier (pix-94K)
Some important Midway internet addresses
Ship's published statistics and capabilities
"Laurels for Midway"
Storms and crossings
Domain of the Golden Dragon
Tradition
Man coming aboard or going ashore
Some ship and flight deck announcements
Using one's head
Domiciling and General Quarters
In search of Oscar
$Pay Day$
Unreps
Pictures of a 1971 unrep in progress
My picture for the ship's yearbook (pix-35K)
Hong Kong, Kowloon and the New Territories
Philippines
Nippon
A friendship can be covered up
The deed is done
Agnes Freeb Slings Cupid's Arrows
Goodwitch Decries Title
Charges Unfounded But Hopes High
Ethyl Trap Puts Wuf Wuf In Doghouse
Perspectives On A War
U.S.S. Midway (CV-41) decommissioning
Midway Returns to San Diego Bay
---
LINKS TO OTHER NAVY AND MARINE SITES
---
---
---
Last modified: Saturday February 14, 2004
Home or Return to the top or Return to the table of contents

Free counters provided by Honesty.com.